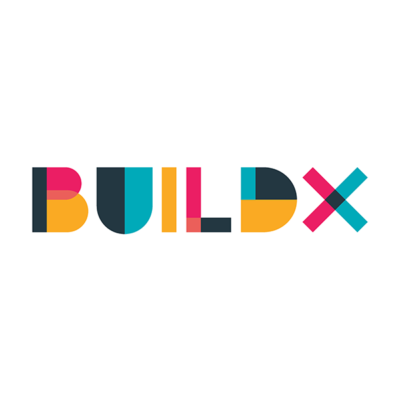 BuildX Studio is seeking an associate architect to join its team in Nairobi, Kenya.
Role: associate architect
Reporting to: senior architect
Salary: negotiable based on experience.
Experience: over three years' professional experience.
Employment type: full-time employment.
Location: Nairobi, Kenya
BuildX is a design-build-develop B Corporation incorporated in Nairobi, Kenya. We see a world where all buildings are radically better: buildings that are net zero carbon, more equitably designed, and enhance quality of life and wellbeing.
As an associate architect, you will be a key part of our design department.
The role
As an associate architect, you will be a key part of our design department. You will be responsible for and provide support to the preparation of exceptional architectural designs and the execution of projects on budget, to schedule and meeting client and impact expectations. You will also provide support across other departments, including the innovation, construction and developer departments, actively contributing to the company's overall success. You will work on some of our exciting new projects, including an affordable housing pilot project and a mixed-use urban farming concept for Nairobi.
How we design
Our approach is rooted in human-centred and sustainable design principles, from project inception through to construction. It starts with listening intently and getting to know the people and the place we're designing for. Without this knowledge, we wouldn't know what to design, how it should work, or why it matters.
From there we design, build, test, and innovate until we get it right, bringing our unique design-build model to life. Unlike other architecture, engineering or construction firms, we have all professions working side-by-side from the very beginning. We design with the detailed insight of experienced builders and we build with the careful precision of designers.
We're looking for innovators, systems thinkers and creative talents. We want to hear from people inspired and driven to change the world.
Core competencies
high level of creative design talent, including the ability to think outside of the norm and challenge the status quo
resourceful, independent, and proactive worker, able to perform to an exceptionally high standard under pressure
excellent relationship-building and interpersonal skills, including working with others from different cultural backgrounds
details-oriented, well-organised, collaborative and proactive in completing work accurately and meeting deadlines
strong English-language communication skills, both spoken and written
an appetite for creativity and entrepreneurship in development of new ideas and out of the box projects
an analytical mind with excellent problem-solving and critical thinking skills
passionate about the social and environmental impact of buildings, and empowering women in construction
Standing out
In addition to the above, we'll get very excited by candidates with expertise and experience in:
green buildings – knowledge in sustainable and green design
human-centred design – how to design with the building users at the centre
designing with mass timber – it's a key material for us in our current projects
Other criteria
You'll probably have a degree and we'll certainly look at it, however, experience and a point of difference is what matters most to us. As a guide, however, we expect candidates to have at least three years' relevant experience.
Diversity, equity and inclusion is of the greatest importance to us. At BuildX we celebrate our diverse team and welcome all applicants warmly.
Our Commitment to uou
BuildX Studio is an equal opportunity employer which values diversity, equity, and inclusion. We do not discriminate, and we recognise and embrace that people work in different ways. Join us and you will find yourself in an environment where innovation, inspiration and creativity are second nature. You will be surrounded by industry leaders and curious, ambitious colleagues – working together to develop the business in line with ever changing end user needs.
Apply
Please send your CV, cover letter and portfolio if relevant via the 'apply' link below. In addition to outlining your relevant expertise and experience, please also tell us why you want to work at BuildX Studio.
You must sign in to apply for this position.