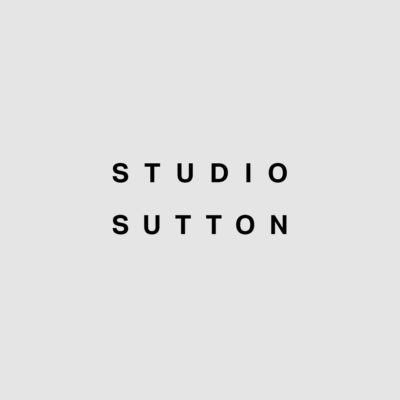 Studio Sutton is seeking an interior architect/architectural assistant to join its team in London.
Studio Sutton is looking for a qualified interior architect or equivalent to join its team in London. The studio has a series of exciting projects within the commercial co-working sector in the UK and internationally, and regularly collaborates with other creative companies and professionals on an international level.
Studio Sutton is an architecture and interior design studio founded in 2019 on a combined 20 years of experience working for leading design firms on high quality projects in the UK and internationally for high-profile clients. We have particular expertise in creatively re-imagining existing buildings, taking a human-centred approach to help them become environmentally, socially and economically sustainable.
The core role
The chosen candidate will be pivotal in the roll out of a series of space planning and conceptual test fits for a global commercial client, aiming to inject quality and efficiency into the evolving process. They should have an appreciation for good spatial design and understand how to create the best configuration for user experience and planning efficiency within technical limitations. They should take pride in solving complex problems, including the management of an efficient CAD process.
Beyond the core role there is the potential to be involved at each stage of project development from feasibility and concept right through to tender, construction and handover. There is scope for you to play an important role in shaping and defining the design of projects. There is scope to help mould this opportunity to suit your own goals and ambitions taking initiative where appropriate, as well as inform the overall development and progression of the studio. Therefore, the perfect applicant will operate with an intuitive and constructive mindset, finding opportunities and pleasure in their day-to-day work.
There is scope to work from home or elsewhere appropriate to suit your individual needs from time to time, beyond the pandemic. However, we will expect strong engagement and commitment in return for this flexibility. Government restrictions permitting, we will encourage face to face collaboration as part of an energetic and driven studio culture.As such we are looking for candidates in or with easy access to London.
Our projects are currently based in London and overseas andyou may be required to travel within the UK or abroad to attend project sites, suppliers and client meetings or training as required.
Requirements:
interior architecture degree or an architecture qualification or equivalent
three to five years' UK experience in the commercial workplace and fit-out sector
demonstrable experience of space planning and conceptual test-fits required for core role
experience in all stages of design projects from concept to tender to handover
good knowledge of and ability to navigate UK building regulations related to interior commercial fit-out projects
excellent skills in Vectorworks 2D (applicants without Vectorworks skills will not be considered). Applicants with Vectorworks 3D skills is a bonus
excellent skills in Adobe Creative Suite Applications. (Photoshop, InDesign, Illustrator)
skills in other software such as Adobe After Effects and Twin Motion is a bonus
ability to work in an Apple Mac environment
UK resident status and legally able to work in the UK, residing in or close to London
excellent communication skills with the ability to work as part of a team in a fast paced environment
excellent presentation and graphical representation skills
creative flair and a keen eye for detail and quality
self-motivated with excellent intuition and initiative, especially whilst required to work remotely
In addition to the core role, we expect all candidates to be aware of and have a general understanding of all projects in the studio. This will include support to:
develop design concepts through a variety of media including sketching, computer 3D-modelling, 2D CAD drawing, material mood boards and concept presentations. Plus any other means necessary to ensure a timely and successful delivery of the project
prepare and finalise client presentations and packages of work
prepare and finalise specifications of materials and furniture
prepare and finalise joinery and fixed furniture drawings
actively engage in researching current trends in global design culture, workspace design, architecture, art, furniture, materials and sustainability
build and maintain digital libraries of inspirational and technical references and physical libraries of material samples
contact suppliers and request all relevant information in relation to new specifications or designs to suit the project in hand
communicate confidently and effectively with senior designers, directors and other project stakeholders including the client, identifying potential risks and opportunities for projects, proactively offering solutions to problems should they arise
contribute to administrative processes of the studio
contribute to the social culture of the studio
Salary dependent on experience. Available to start immediately.
CV and portfolio:
Please apply with a CV and portfolio showcasing relevant experience via the 'apply' link below. (Max file size 10mb)